Wild Covering
The coverage type for individualists.
The wild covering is always an irreproducible artwork of original, natural beauty. It creates from every roof and every building a unique creation of lasting value.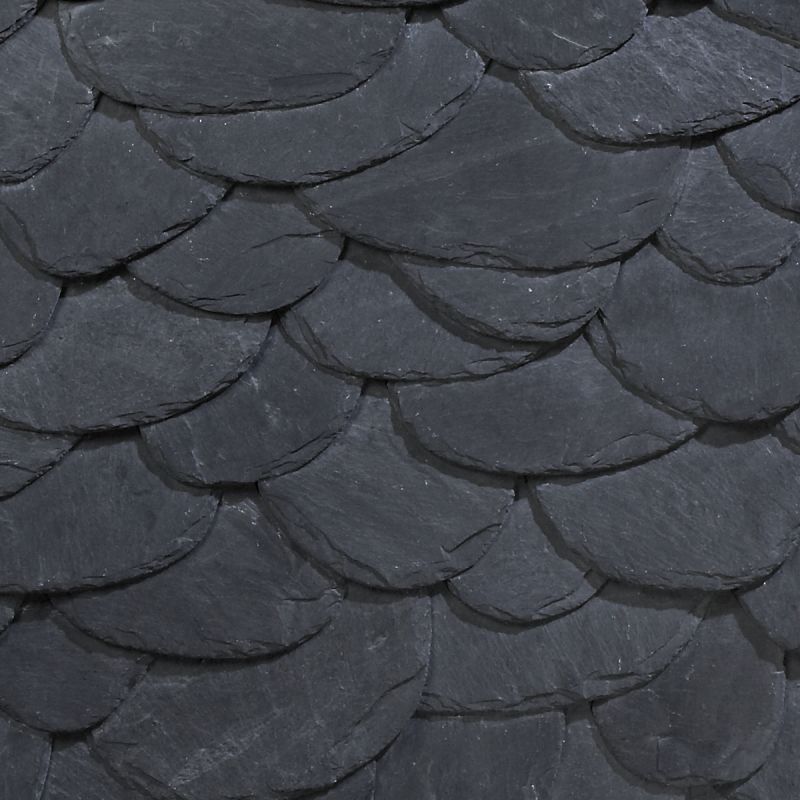 The type of cladding
When handicraft becomes art.
The attraction of the wild covering is hiding in the aesthetics of contingency. Compared with every other natural slate covering method the stones will be used unhewn with their partly bizarre shapes. The stones will be prepared piece by piece by the slater only on the roof and adjusted to the living artwork. Although it apparently acts easy and accidentally, it follows the complex requirements of the laying technique. The stones have to be formed exactly and adapted into the covering design, so they protect reliably against wind and weather. The wild covering challenges the real master, who understands, how to unify function and aesthetics in perfection. It is an art controlled only by a few slaters.
Nothing is more constructive than nature. Every shale has its own, naturally developed structure. Any post-treatment or additive cannot improve its structural-physical characteristics and its natural beauty. With a natural slate roof of wild covering you provide your house with the aroma of uniqueness. It will become the lasting symbol of your lifestyle. An overall architectural idea. Walk your own way and realize your personal lifestyle. So your house will be the monument of your philosophy.
Building with every sense. Emotional and full of joy.
Nature is perfectionist. And so is also slate, which has aged 400 million years deep underground, a perfect material for natural healthy building and living. The wild covering continues the life concept consistent with nature. It leaves the true-born naturalness of the slate. Beyond every trend. So in close cooperation between architects, slaters and owners houses and buildings of unique beauty and timeless charm come to being. Because nature never gets out of style.
This might also
interest you