Symmetrical Cladding
with concealed fastening
Innovative rectangular types of cladding and new facade systems have resulted in a renaissance of slate in modern architecture. Economic efficiency, laying without problems and unique aesthetics – these are today's demands for highly insulated back-ventilated facades.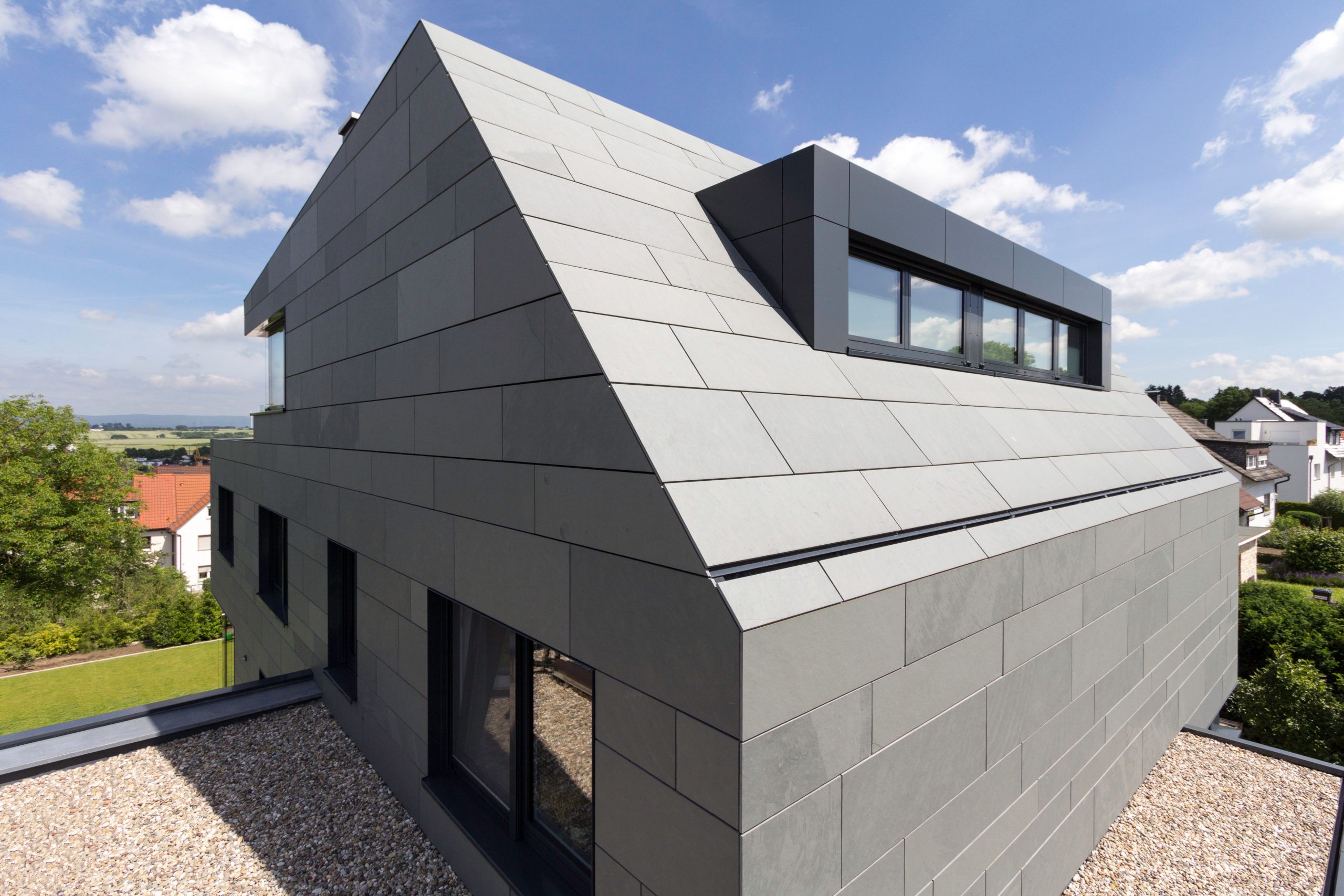 The type of cladding
New formats are increasingly finding their way into modern façade architecture and offer completely individual design possibilities thanks to advanced cutting and fastening technology. In contrast to conventional slate covering types, symmetrical covering does not require the slates to overlap in height and on the sides.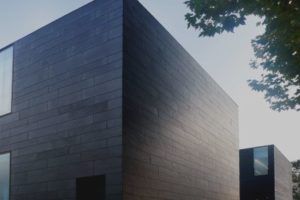 Depending on the chosen format, the most diverse horizontal and vertical façade designs can be realized. The slate façade system harmonizes with the most diverse materials of modern architecture - from concrete and glass to steel and wood. Lively structures and a powerful aura give the facades an independent character.
Symmetrical cladding using the undercut technique is a particularly safe way of attaching the tiles that protects the materials, with a slim substructure and a low weight per square metre.
Stone sizes up to 120 cm x 55 cm
Stone thickness: approx. 10/12.5/15/17.5/20 mm, according to the stone size
Different coloured slates with a variety of surfaces offer planners the freedom to experiment with facade designs.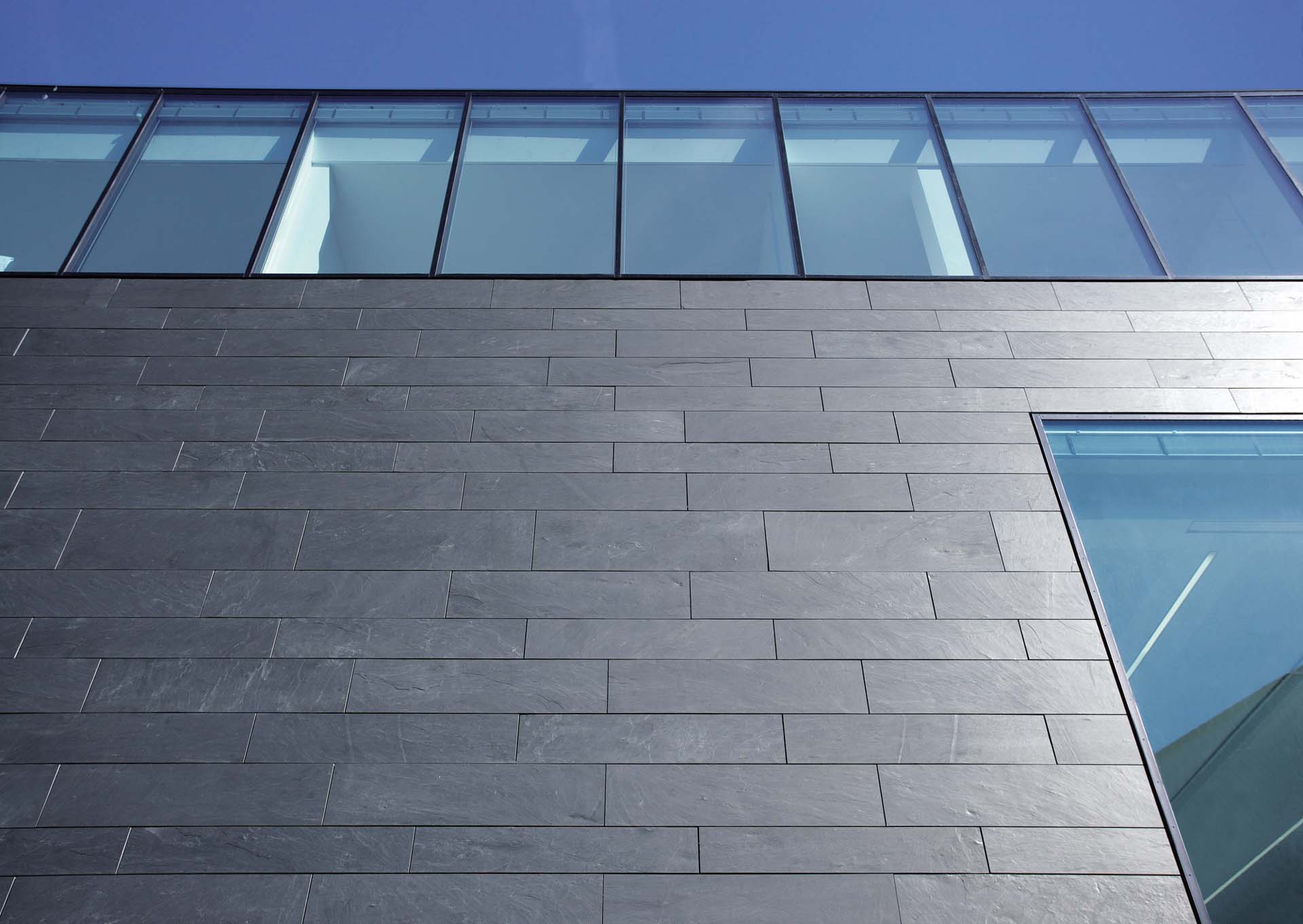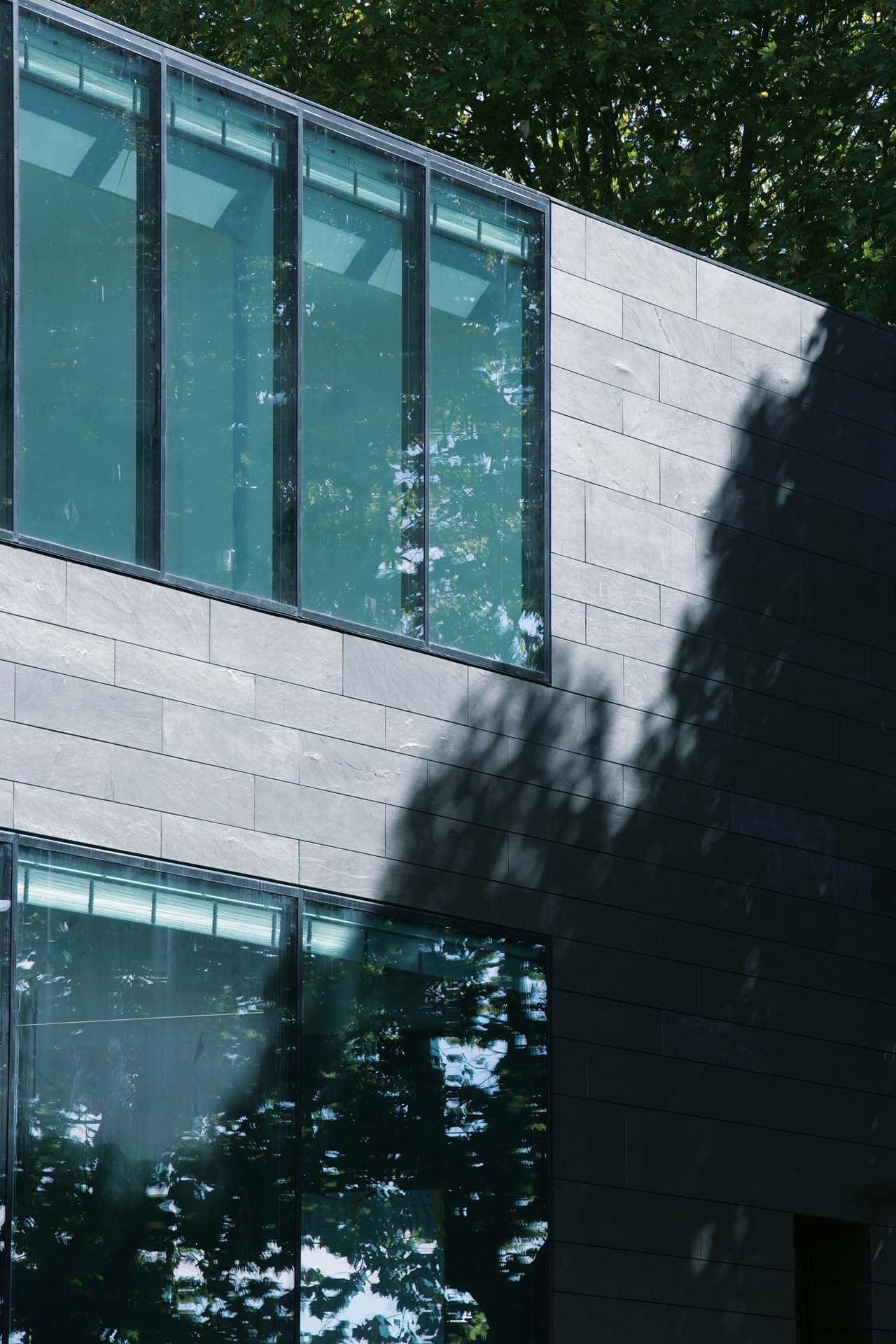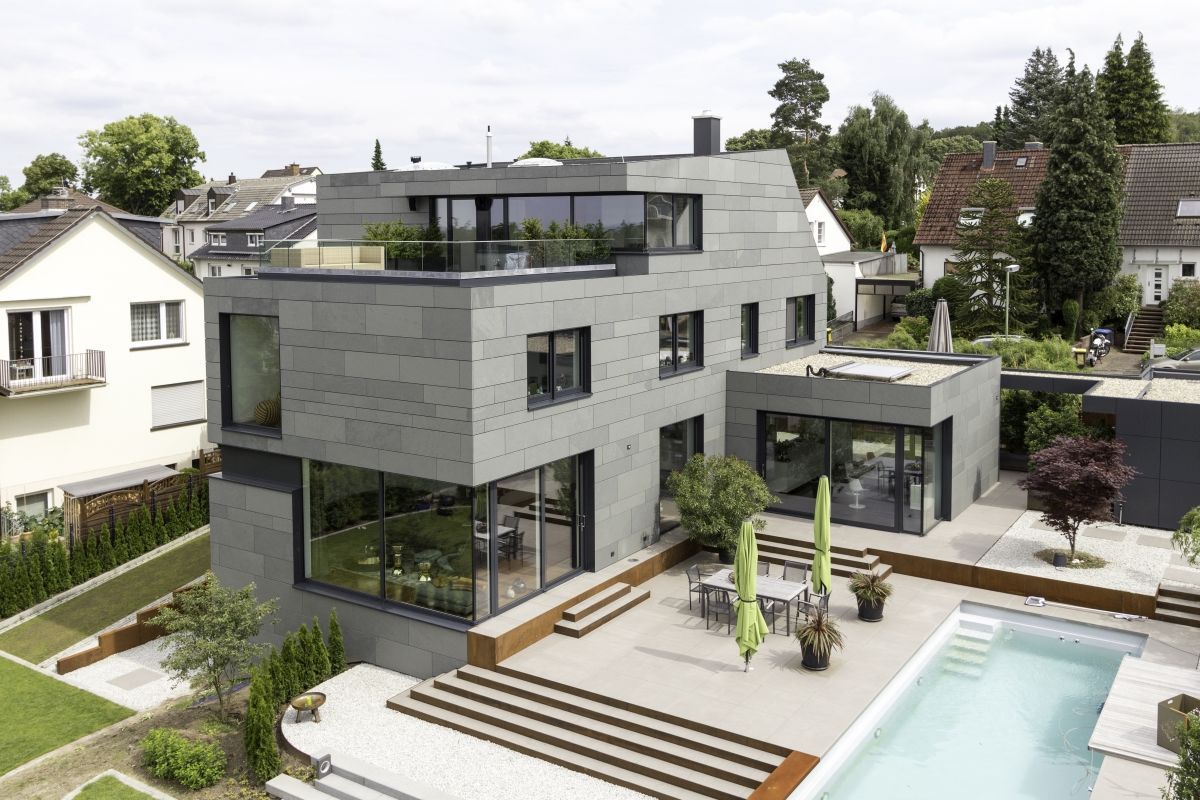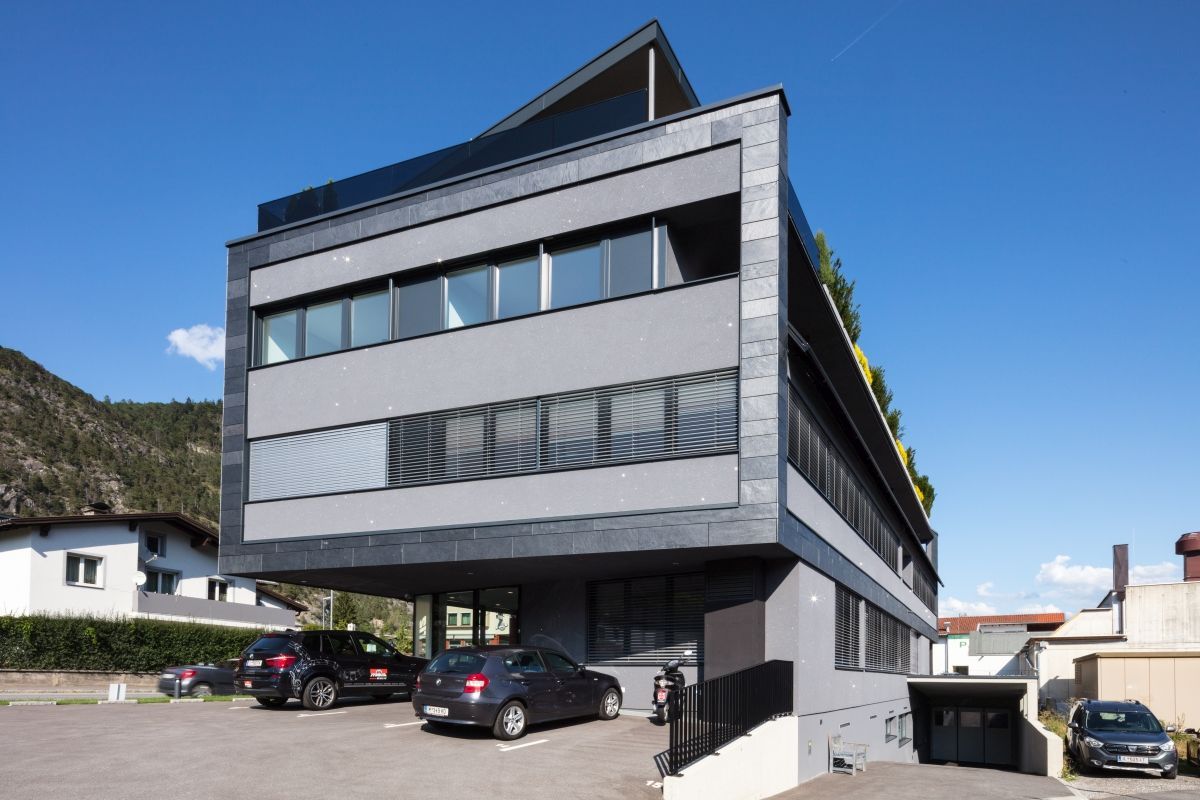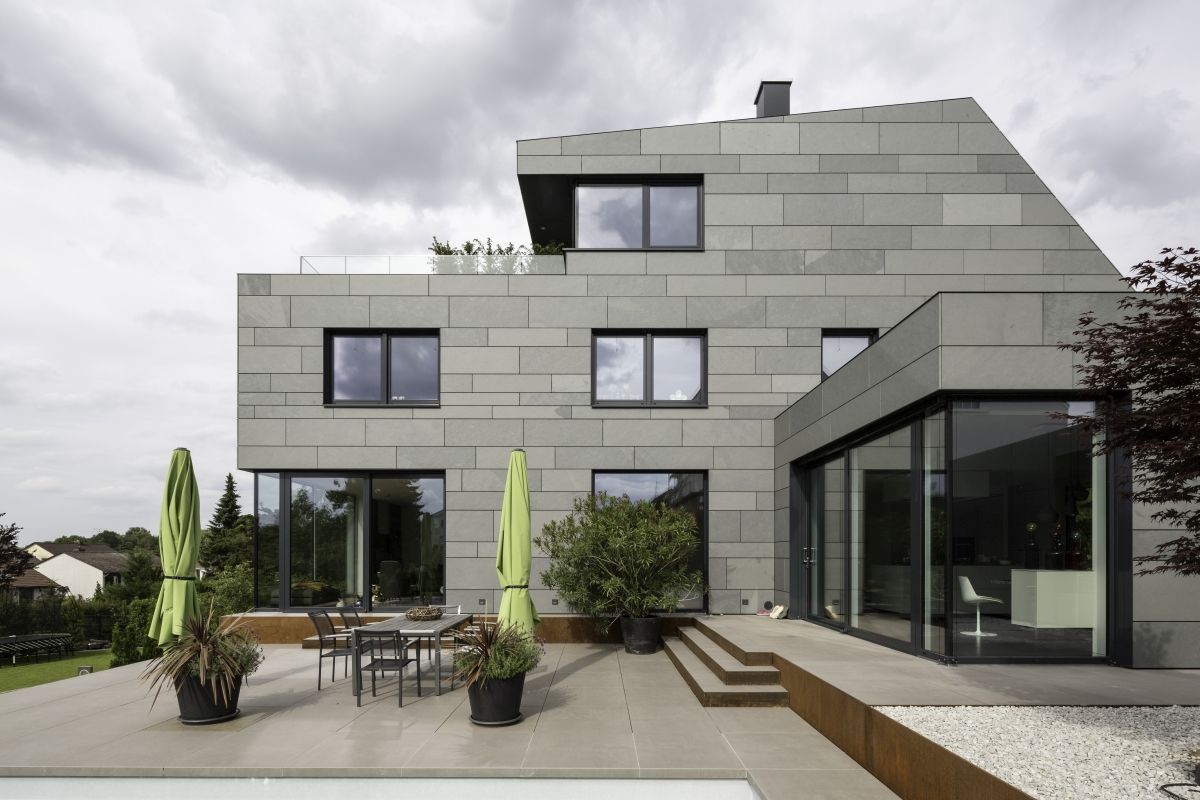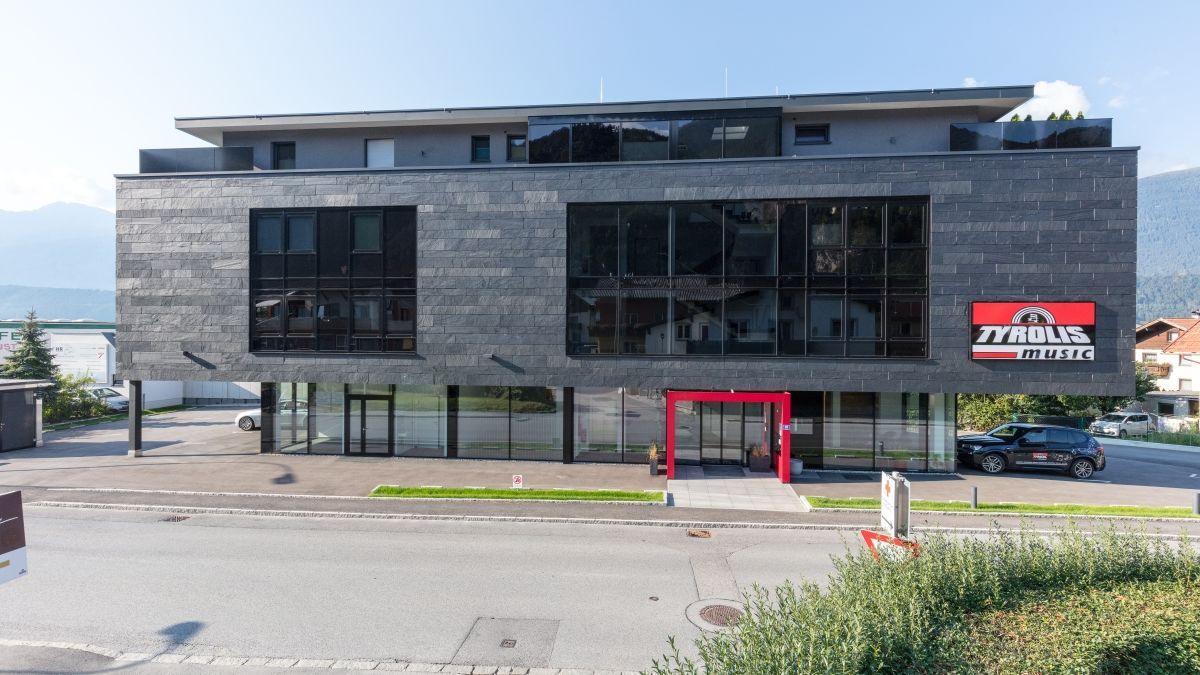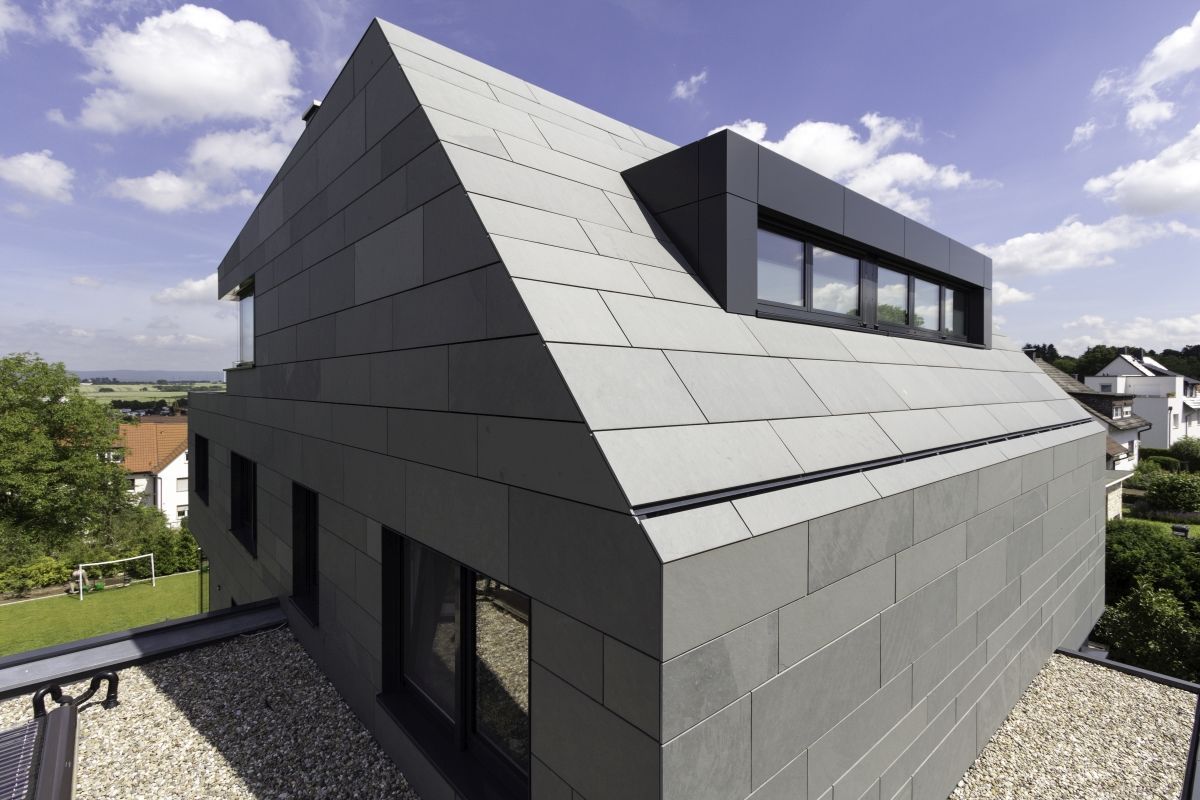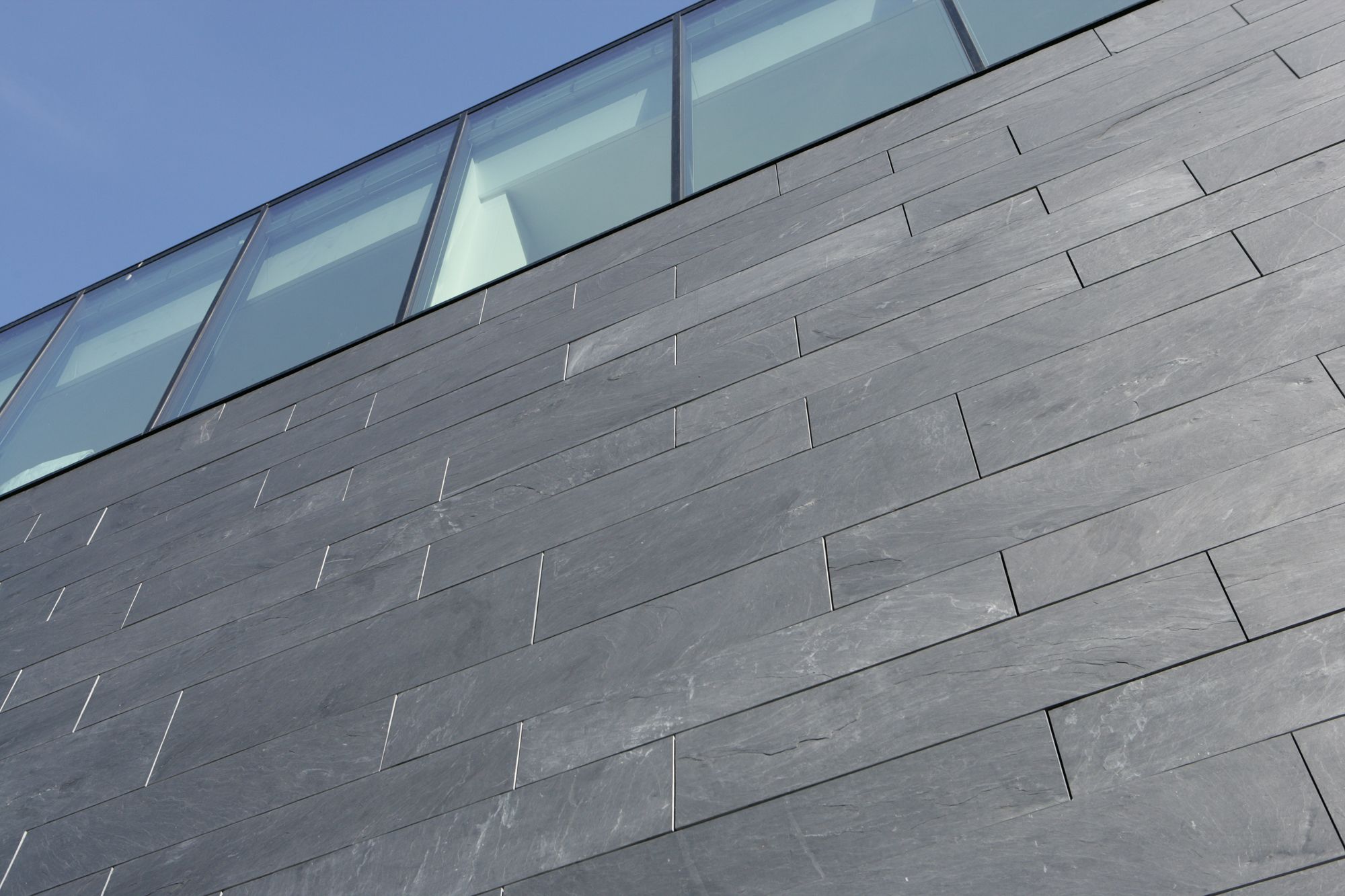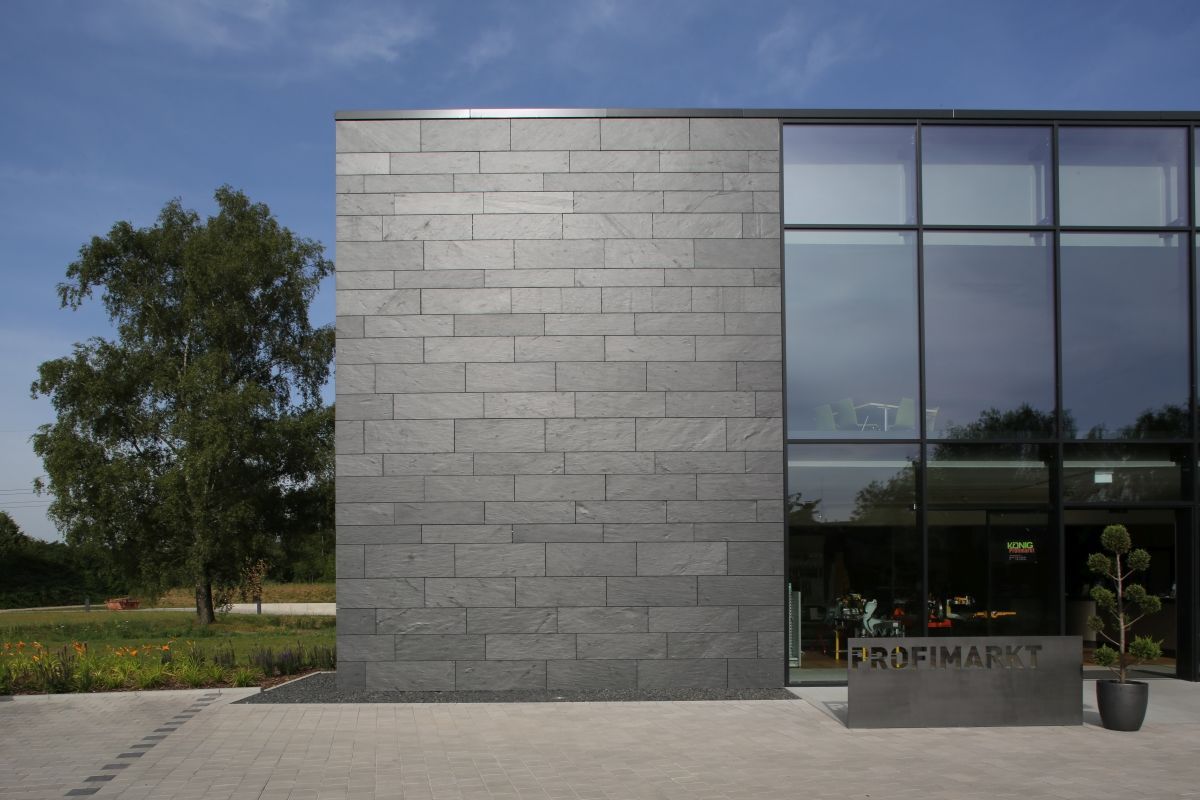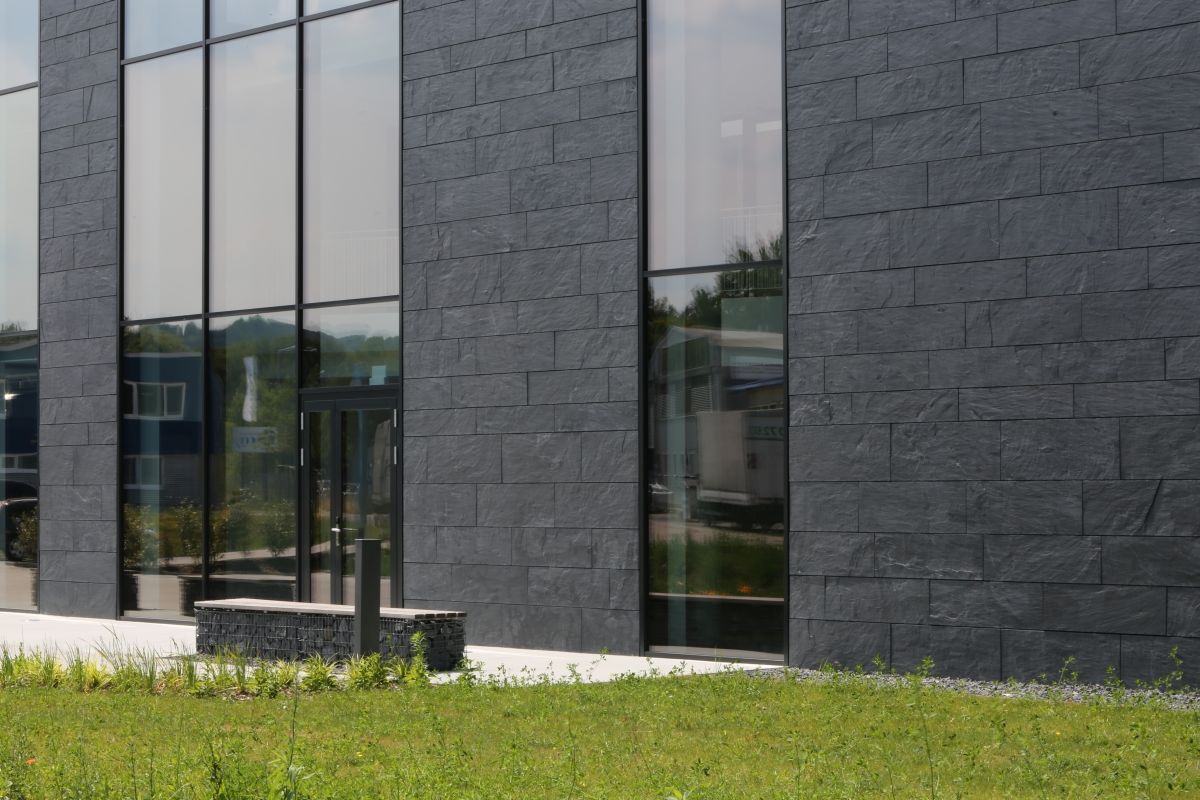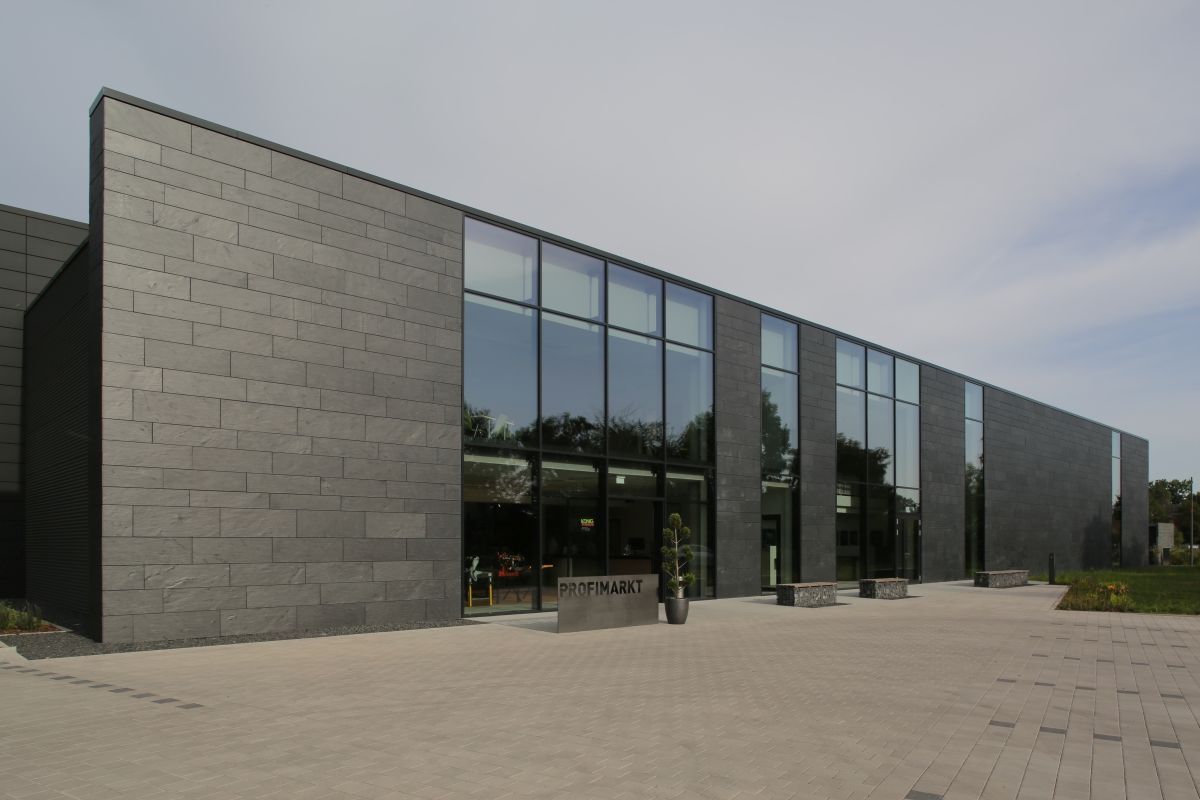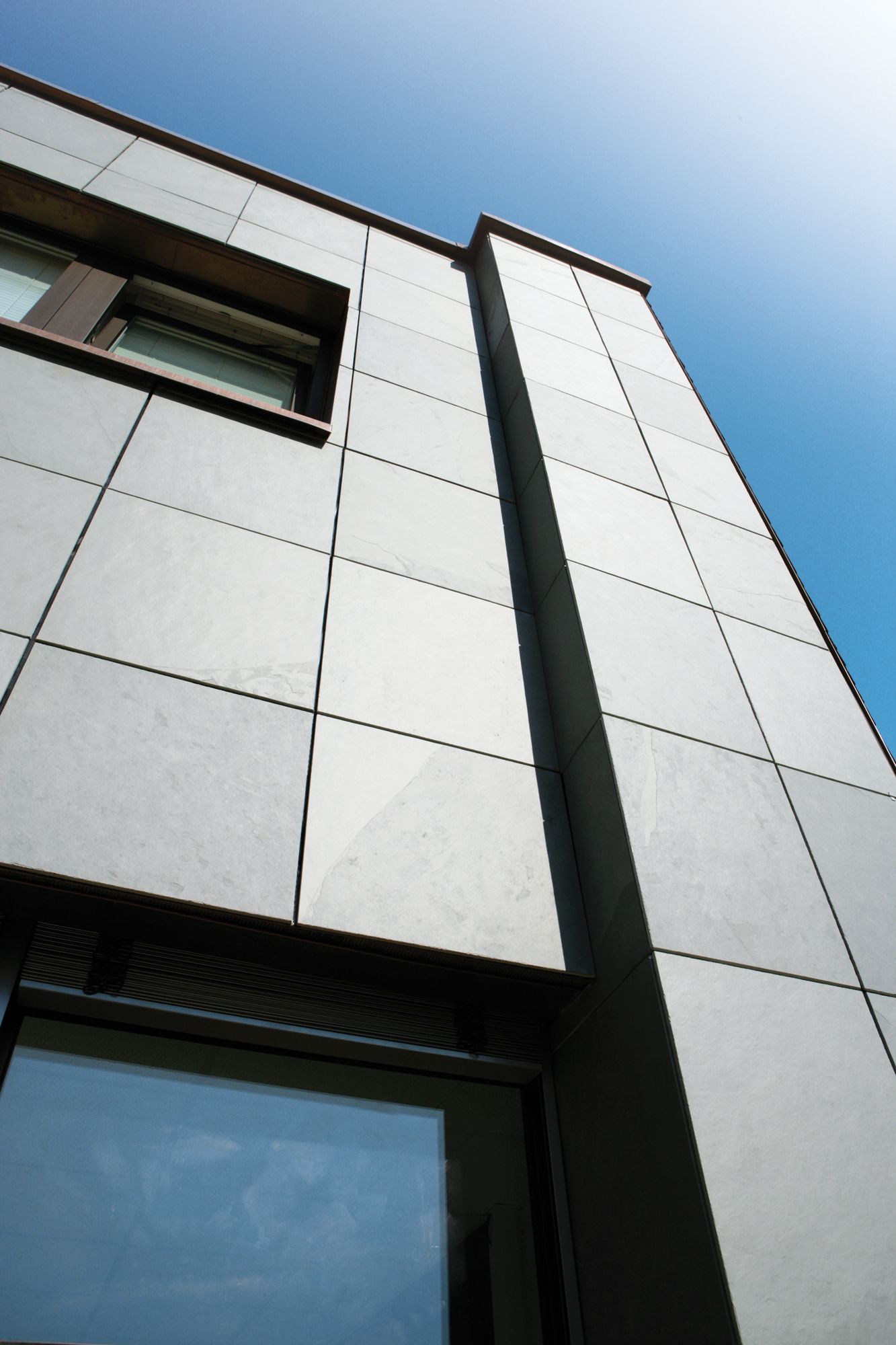 Symmetrical Cladding with concealed fastening
This might also
interest you