Slate on aluminium substructure
Slate facades on wood substructures have been tried and tested for centuries. Slates are used today with ever larger and higher buildings. The facades must also comply with the most stringent fire protection requirements, depending on the height of the building and its use. At the same time aluminium substructures are increasingly used.
Quick, safe grip
Rathscheck has developed a particularly rational attachment system with DrillSklent® for attaching the slates. Even critical areas with a sprung or hard casing are not a problem with DrillSklent® Special screws are attached directly through the hole provided in the slate without additional material.

DrillSklent screws for aluminium substructures
The specially developed DrillSklent stainless steel countersunk bolt for aluminium substructures has cutbacks on the underside of the screw head and therefore guarantees flush sealing of the screw head with the surface of the slate tile.
The technical approval requirements for the DrillSklent screw as a fastener for slate tiles on aluminium substructures were fulfilled in numerous testing procedures. Test certificates for sheet metal thicknesses of 1 and 2 mm are available and can be provided when needed.
Slate facades also comply with the strictest fire protection requirements, with substructures completely made out of metal. Constructions in construction material class B1 (highly inflammable) are required for buildings ranging in height from 8 m to approximately 22 m. Facade constructions made of non-flammable construction materials in class K1 are required for buildings over 22 m, as well as increasingly for lower buildings with stairwells and elevator shafts.
A technical solution for a slate facade made from non-flammable construction materials (stainless steel, slate, aluminium) in construction class A1 is available with DrillSklent® on aluminium substructures.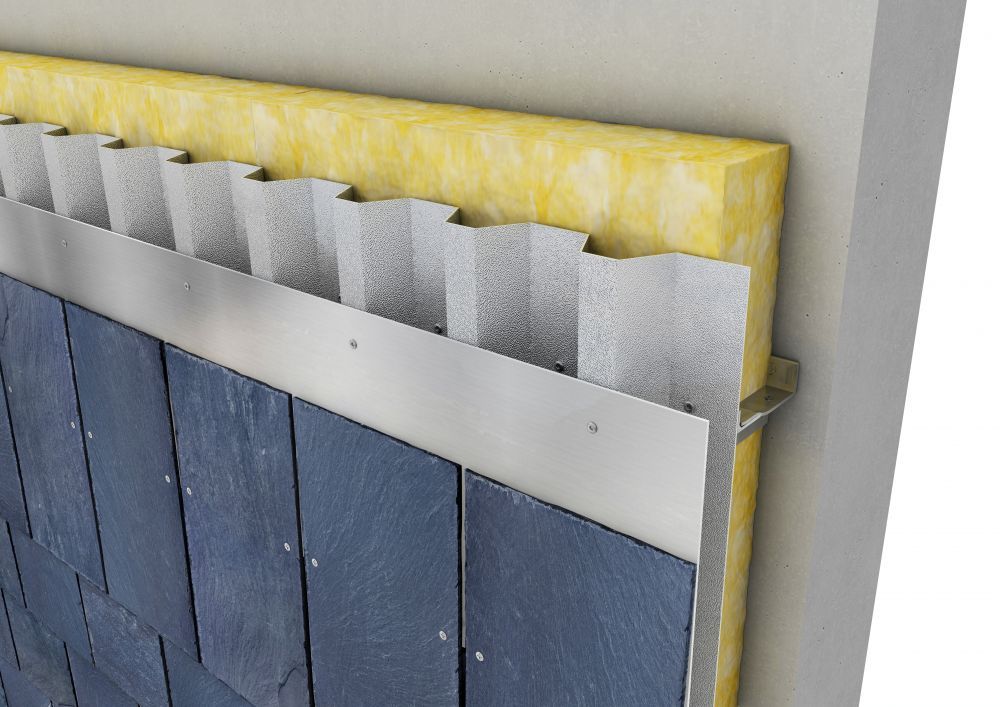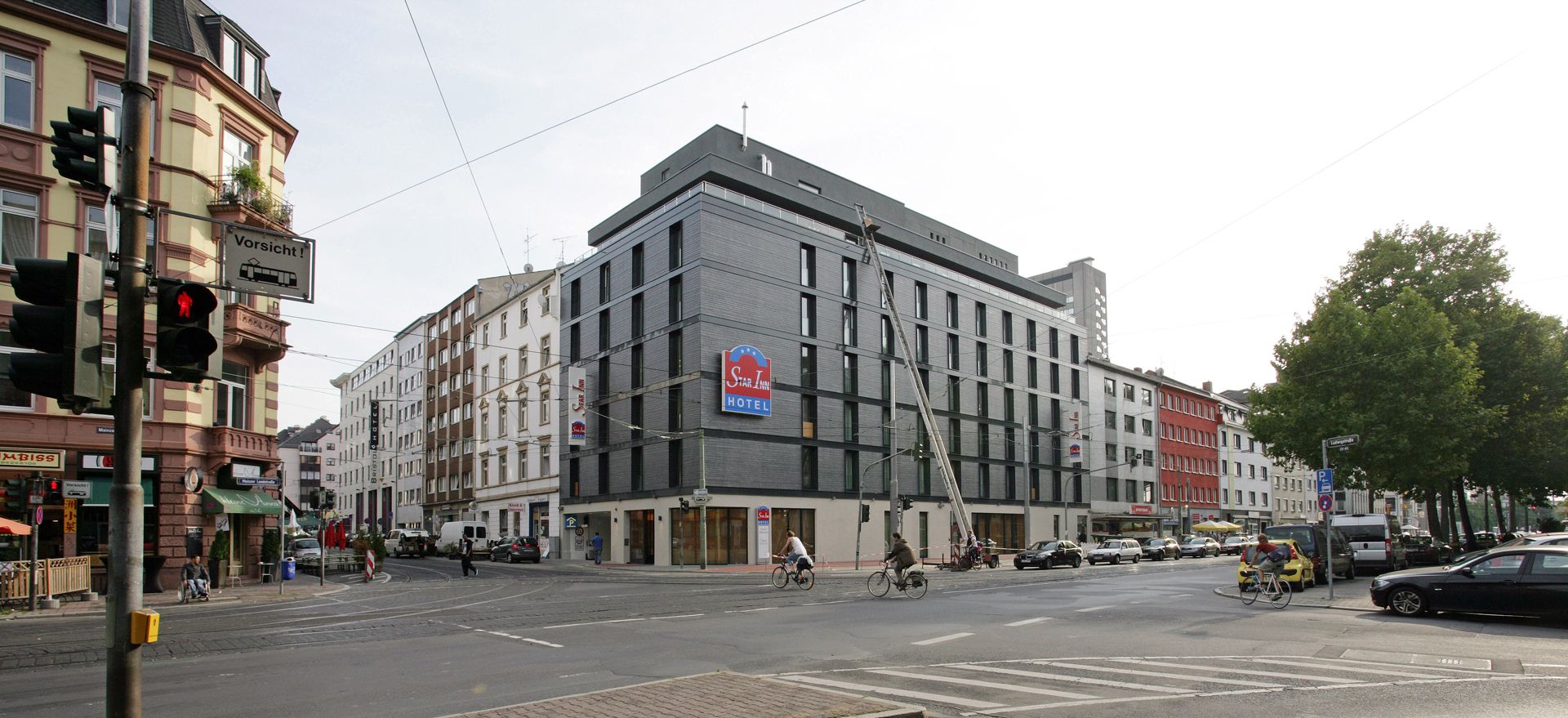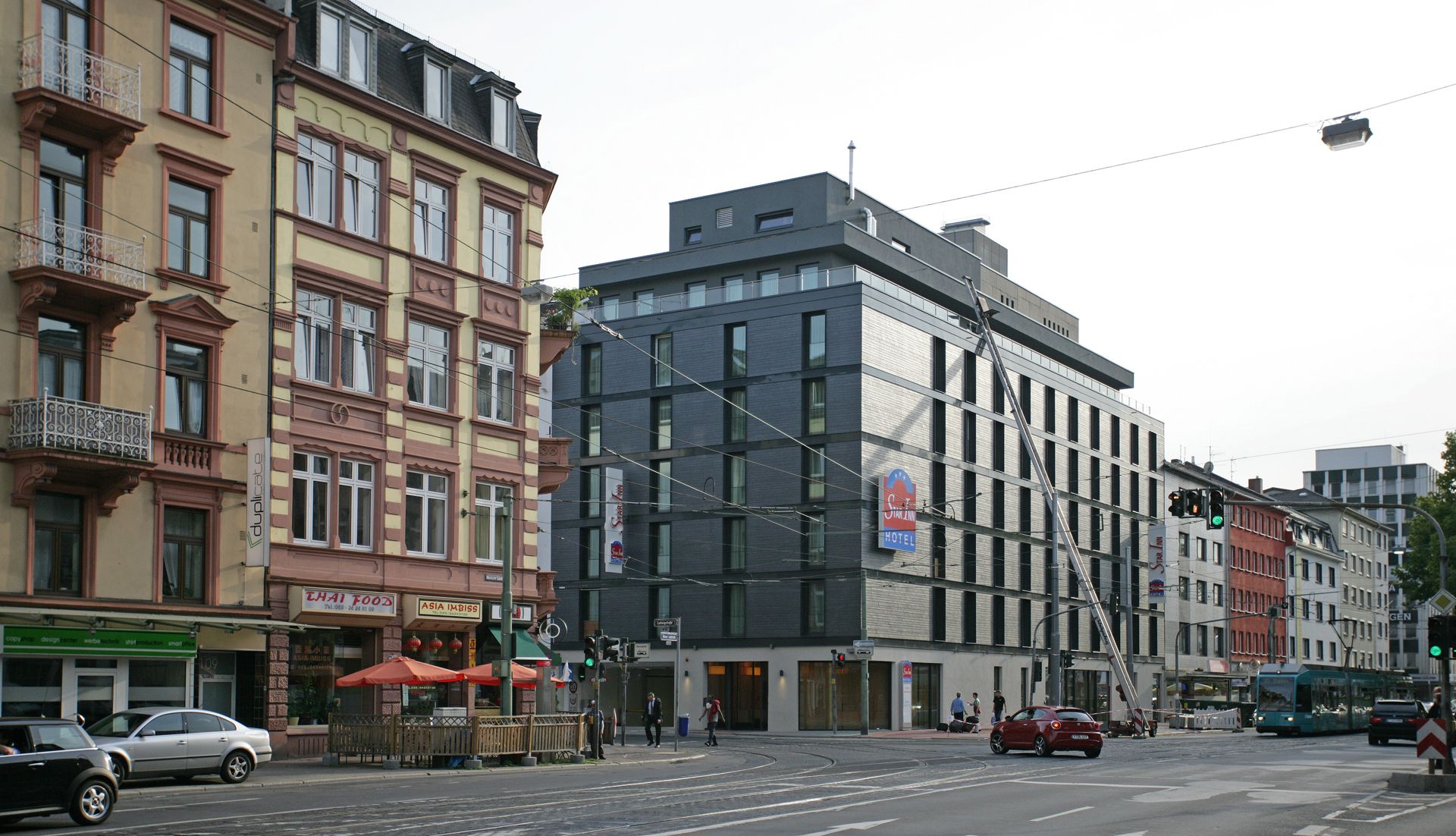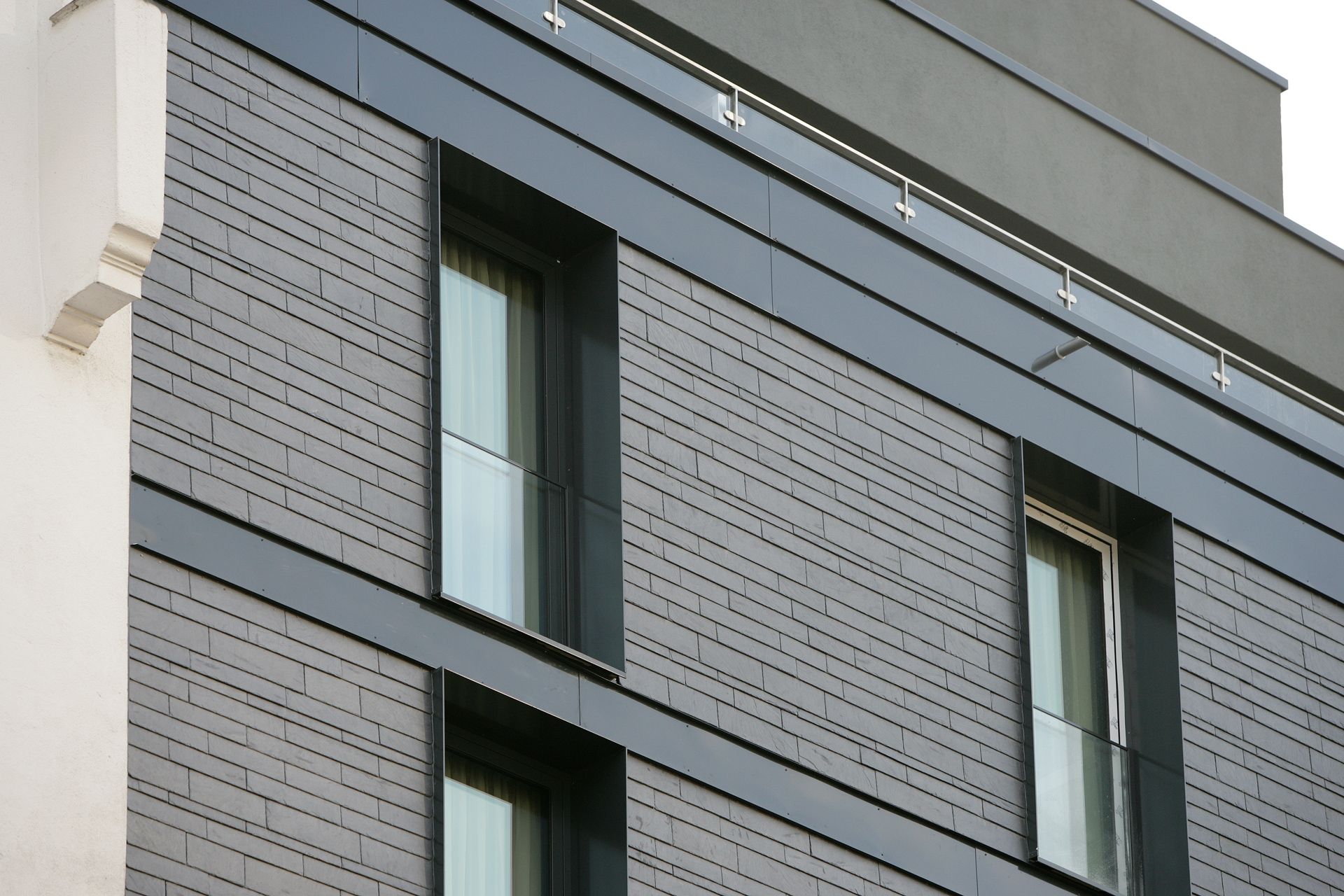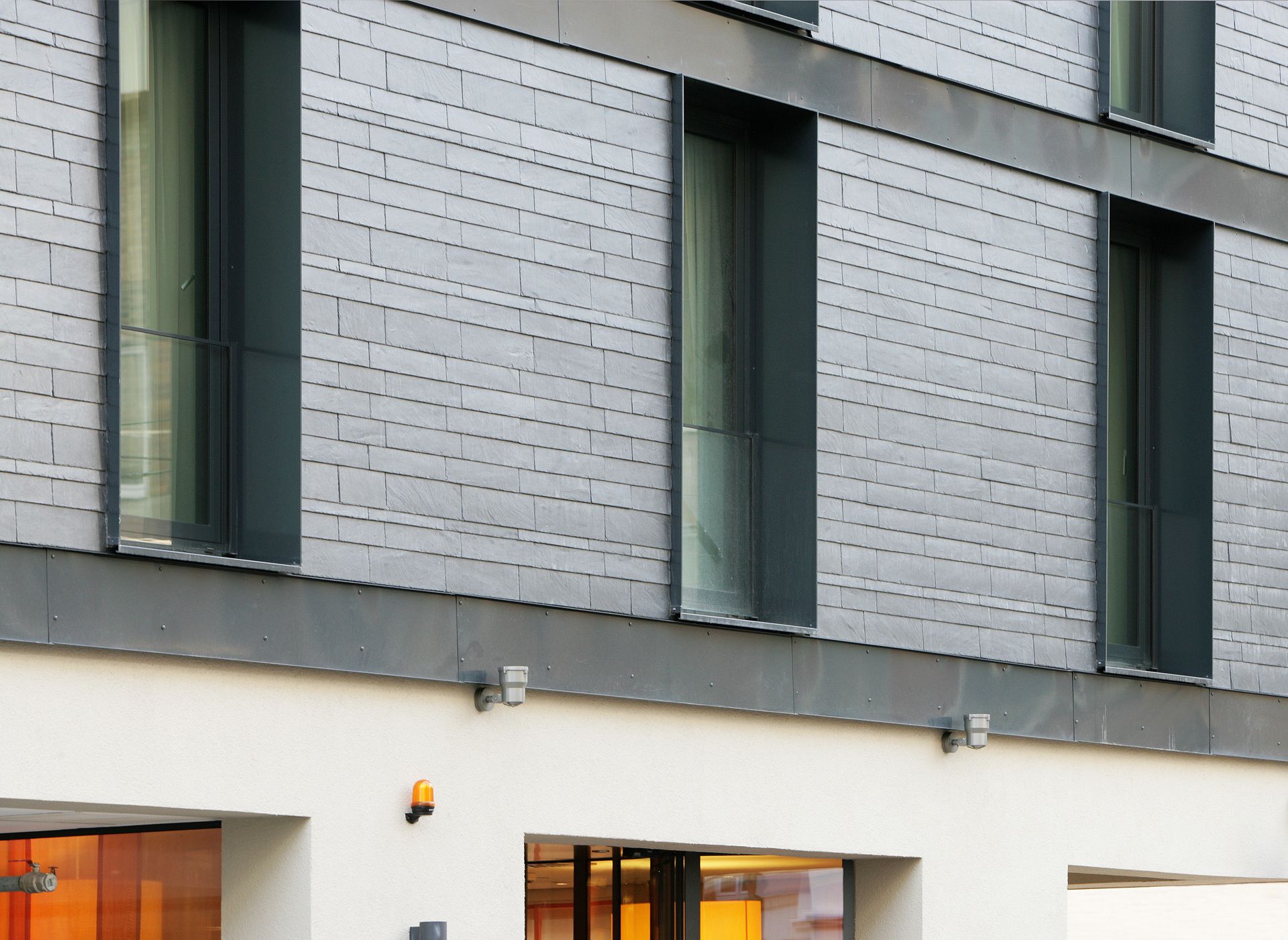 Slate on aluminium substructure
This might also
interest you