Rectangular Covering
Natural beauty in its brightest form.
With this covering method you bring aesthetics and exclusivity to your roof or your façade. Ecologically valuable and economically reasonable.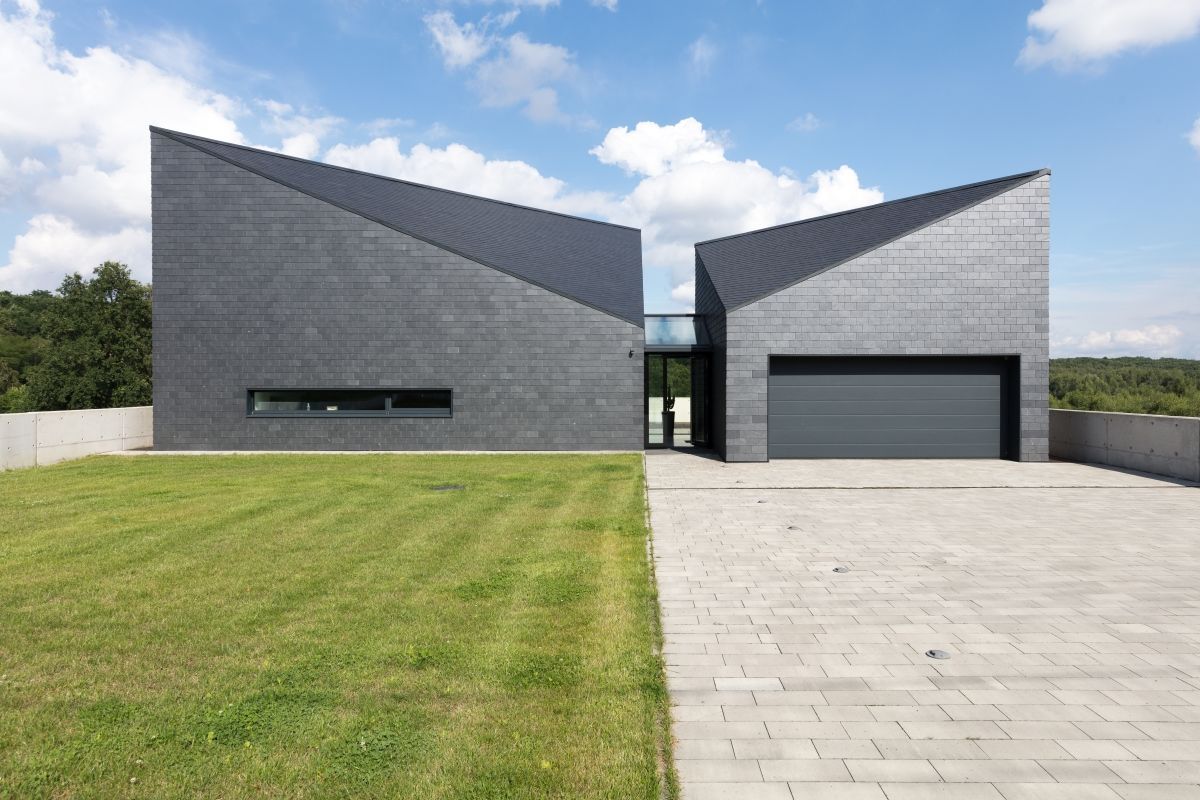 The type of cladding
Rectangular covering on the roof.
The rectangular covering is one of the most popular natural slate covering methods for modern roofs. By its straight optics it harmonizes with a clear architecture and grants natural charm for every roof. This covering method can be adapted to every roof geometry. Even filigree roof details such as e.g. valleys do not mean a problem. No matter, whether new construction or reconstruction – a natural slate roof in rectangular covering is extremely robust, long-lasting and due to the rational lying surprisingly cheap. Ideal for owners and reconstruction companies, which have to take care of their budget.
Rectangular covering for the façade.
Also on the façade the rectangular double covering emphasizes up to date architecture. Its decent covering design harmonizes with every architectural style. The silky brilliance of the natural slate significantly upgrades also plain façades and offers protection for generations.
This might also
interest you