Aperçu historique
Au 18e siècle, la première pierre de l'histoire d'une entreprise prospère a été posée.
L'extraction manuelle du produit naturel qu'est l'ardoise, à l'origine très coûteuse et laborieuse, a été transformée en un processus d'extraction moderne et respectueux de l'environnement grâce à des méthodes innovantes et techniquement avancées.
Entre-temps, des filiales et des organisations de vente dans de nombreux pays et régions font partie du groupe. Rathscheck Schiefer est devenu l'un des acteurs les plus renommés du marché en Europe.
 

2019

Nouveaux produits :
AIRTEC slate - façade modulaire en ardoise pour une liberté de conception maximale
MONUMENTUM - le nouveau produit haut de gamme pour l'ancien système de toiture allemand
ROCANEX Kanfanar - nouvelle pierre sédimentaire à caractère de pierre dure


Mars 2019

L'exploitation et l'extraction de l'ardoise de Moselle dans la mine de Katzenberg sont interrompues. La situation géologique ne permettait plus de poursuivre une exploitation rentable.




Avec ses installations de production espagnoles, Rathscheck est toujours l'un des principaux producteurs d'ardoise au niveau mondial. Le site de Mayen est le siège du groupe d'entreprises. Toutes les activités globales, y compris le développement, les achats et la logistique, ainsi que les ventes pour les marchés mondiaux, sont contrôlées de manière centralisée à partir d'ici.

2018

Nouveau produit : le système d'ardoise Rathscheck rend la couverture en ardoise plus rapide, plus facile et moins chère

2016

Niveau 11 de l'affleurement (400 m de profondeur) dans la mine Katzenberg

2013

Rathscheck Schiefer integrates the Spanish slate producer "Pizarras Castrelos, S.A." in El Barco de Valdeorras (Galicia) into the




Group of companies

2012

New office, training and event building, Mayen-Katzenberg
2008 - 2010

Purchase Ponderosa quarry and other concessions

2008

Rathscheck Schiefer integrates "Grupo Cafersa, S.L." based in El Barco de Valdeorras (Galicia), in the northwest of Spain, into the group;

2007

Development of the facade system Symmetrical covering

2006

Start of the development of the 10th level (354 m depth) in the Mosel slate mine Katzenberg

2004

Development of new and modern cover types for facades; intensification of market cultivation in Eastern Europe

2003

Outcrop 9th level (303 m depth) in Katzenberg mine

2002

Introduction of the SCHIEFERDECKER-INFONETZ on the Internet

2001

New products: ThermoSklent®, DrillSklent®, FixSklent

2000

Intensification of Internet activities: Establishment of the most comprehensive website on the subject of slate on the Internet, focusing on benefits and service for roofers, specialist roofing dealers, architects and building owners
1998

Strengthening of the activities Rathscheck France (InterSIN® Ardoises)

1997

The production company I is established. B. Rathscheck Söhne KG, Moselschieferbergwerke, and Rathscheck Schiefer und Dach-Systeme KG, Mayen-Katzenberg, in which all national and international market activities are bundled

1986

Foundation of the 100% Spanish subsidiary Rathscheck Pizarras S. A.
1970er

Rathscheck "survives" and also deals with foreign acquisitions (first building blocks, then roofing slate)

ab 1960

Big "slate mining death" in Germany

1904

Acquisition of Rathscheck by the Werhahn Group, Neuss
1793

Foundation of the company Rathscheck by Johann B. Rathscheck

1588

First mention of the brand name Mosel slate ("Mosler Leistein")

1408

A lease agreement between the Archbishop of Trier and a citizen of Mayen proves that slate mining was already being carried out on the Katzenberg at that time (and earlier). The original document is in the state archive of Koblenz

1362

Documentary evidence of Mayener Decksteinleyen at Katzenberg (Bruynsteyn / roofing slate of first choice)

300 n. Chr.

Archaeological finds in the 20's prove: Romans already won slate on the Katzenberg; since 1997 systematic excavations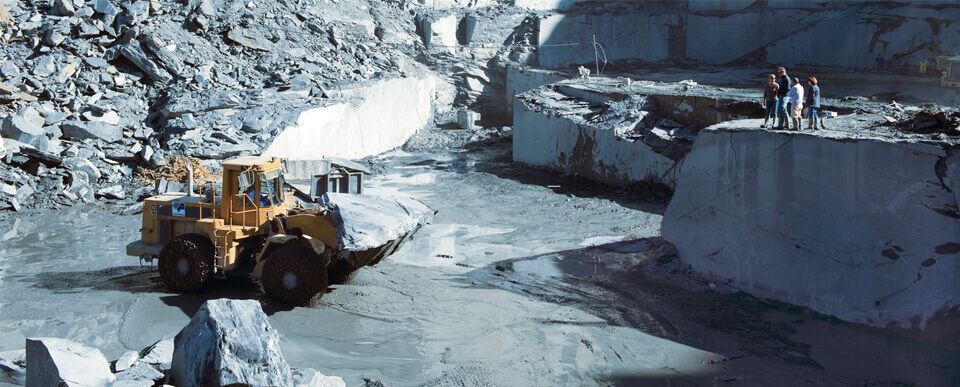 Cela pourrait aussi
vous intéresser